As a huge Star Trek fan you'd think I'd have a ton of Trek-related toys, figures, statues, games, books, movies, merchandise, swag, what-have-you. I do have some of that stuff, but not nearly as much as I might want. Plus, I simply have no space to properly display things like that if I even had it.
One of the things I have unfortunately had to stay away from is Star Trek action figures. I am so picky about likenesses, details and such, that I have none of that stuff in my "collection" save for an awesome Mego Gorn figure sent to me by a good friend.
Star Trek fan James Sawyer knows a thing or two about collecting ST action figures. In fact,
here's a neat post from his blog A Piece of the Action, about collecting the figures for the seven main stars of Star Trek
.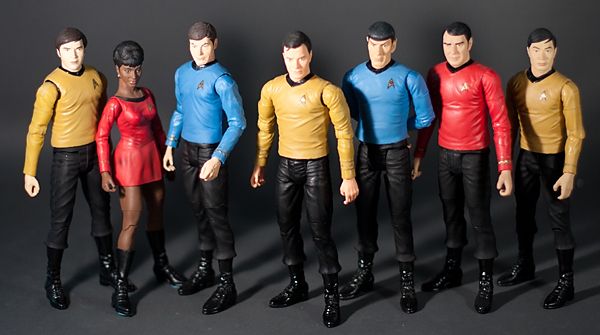 (photo copyright James Sawyer)